Higher Edge Announces New Leadership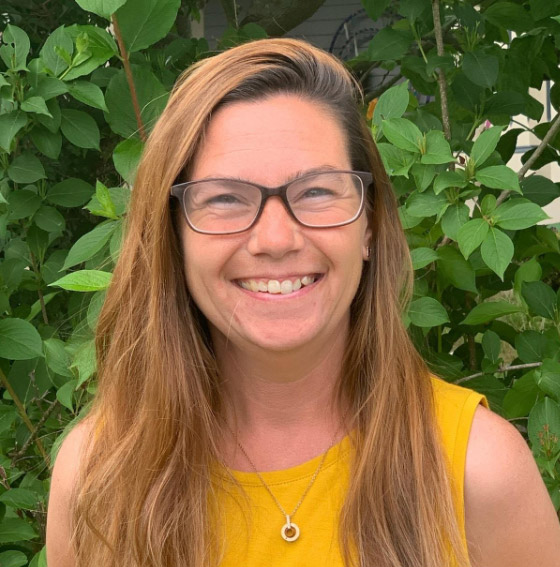 New London, CT – Katie Hallisey to serve as new Higher Edge Executive Director.
Higher Edge is pleased to announce that the Board of Directors has voted unanimously to hire Katie Hallisey as Executive Director. Hallisey, who currently serves as Higher Edge's College Access Program Manager in New London, will officially start her new role on June 28. Hallisey is transitioning to lead Higher Edge at a challenging yet exciting time in its 10-year history. She succeeds Theresa Armendarez, who, after three exemplary years, is departing Connecticut to become the next Executive Director of Port Discover in North Carolina. "It has been a privilege to work with an amazing team, and board of directors, to serve New London and Windham students aspiring to attain a college degree," Armendarez said. "Higher Edge has had some tremendous accomplishments in its ten year history. Katie's commitment to the community, perspective and experience will build upon these successes, increase its impact, and move the organization forward in its next phase of development."
Hallisey, who lives in New London with her husband and three children, has volunteered with Higher Edge since its founding in 2011, and joined the staff in 2017. She brings 20 years of education/guidance experience at nonprofit organizations and New London Public Schools. As College Access Program Manager in New London, she has implemented new ideas to enhance the program's effectiveness and solidified community partnerships to better serve students.
"I am truly grateful for the opportunity to lead an organization which has inspired me, both professionally and personally – it is quite humbling," Hallisey said. "Our students exemplify success and determination and our staff is knowledgeable and caring. I'm excited to serve as Higher Edge's next Executive Director – to expand our community reach; to broaden our impact; to build upon our foundation. But mostly, I'm excited to share our students' stories and accomplishments – because they are at the forefront of Higher Edge's success."
"Higher Edge is thriving today because of the innovative plans and ideas that Theresa Armendarez steadfastly implemented from her arrival three years ago through the present," according to Kristi Kelly, President of the Board of Directors of Higher Edge. "Our students, staff and organization, as a whole, are grateful to Theresa not for simply sustaining Higher Edge, but for advancing our mission and enriching student's lives through the challenging pandemic era. The Board is confident that the appointment of Katie Hallisey to the helm of Higher Edge will bring many years of success to both our students and the organization, and we are excited to get to work. Katie's energy and dedication to college access is precisely the right fit."
About Higher Edge, Inc.
Higher Edge guides low-income and first-generation students through enrollment, retention, and graduation from college by providing the support and resources needed for success. With locations in New London and Willimantic, Higher Edge served 55 high school seniors and 152 college students during the 2020-2021 academic year. The organization is currently accepting applications from rising seniors for its 2021-2022 College Access Program (CAP). To learn more and to apply online, visit HigherEdge.org. Stay connected @HigherEdgeCT on Facebook, Instagram or Twitter. Higher Edge is a 501(c)(3) nonprofit organization under the IRS code.